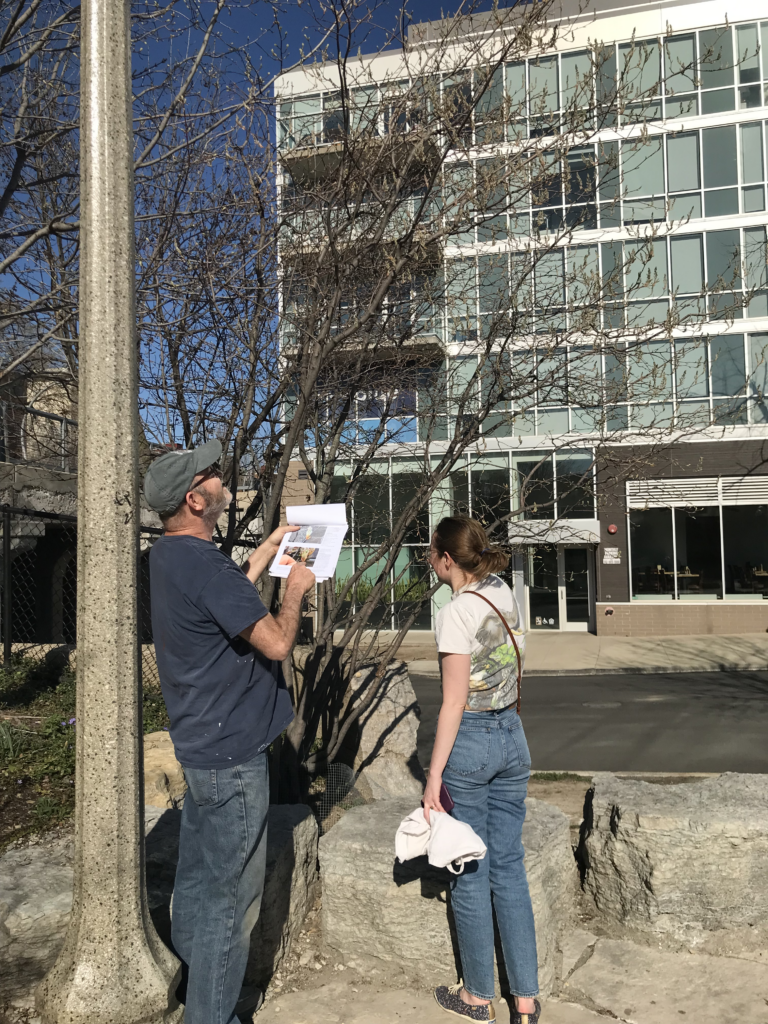 Spring is something that very few Chicagoans take for granted. Most of us even have our own markers for what signifies Spring – it could be seeing daffodils or Forsythia in bloom, tasting the first asparagus or mint of the season, or even going to a Cubs' game. Taking note of what happens in nature each season is as old as humanity itself, but it also has a scientific term: Phenology. Simply put, phenology is keeping track of Nature's Calendar. On the Bloomingdale Trail, nature declares it is spring with newly built birds' nests, snowdrops and Hellebores pushing through the soil and the first bees buzzing along. Also tuned into the seasonal changes taking place on the trail is a small, dedicated group of volunteers making observations of the Serviceberry trees (Amelanchier x grandiflora 'Autumn Brilliance') that are planted from Ashland on the east end all the way to Ridgeway on the west. 
So what exactly are they looking for? These community scientists are collecting data about what is happening on the Serviceberry at different times of the year – these are called "phenophases" and they are noting the timing of buds and leaves breaking, flowers appearing, fruits maturing and leaves changing colors and then falling. Using the Nature's Notebook program, they share their observations, which are then added to the National Phenology Network's database. Why are they doing it? As communities around the world face the effects of Climate Change, these phenological observations provide important information that everyone from scientists to landscapers can utilize. But it's also a wonderful way to get up on the Bloomingdale Trail, notice small but important seasonal changes and be a part of an effort that is both local and national in scope.
So if you see someone on the trail standing next to a Serviceberry tree, peering closely at its branches – there's a good chance they're one of the Bloomingdale Trail's Phenology volunteers. And when you're moving along the trail, we encourage you to take a moment to make note of the seasonal changes, so that you too can enjoy and appreciate nature's calendar from an urban and elevated perspective.
If you'd like more information about the Phenology Volunteer program on the trail, please email info@bloomingdaletrail.org.
For more information about the National Phenology Network, check out their website.